By Mark Renick | May 27, 2023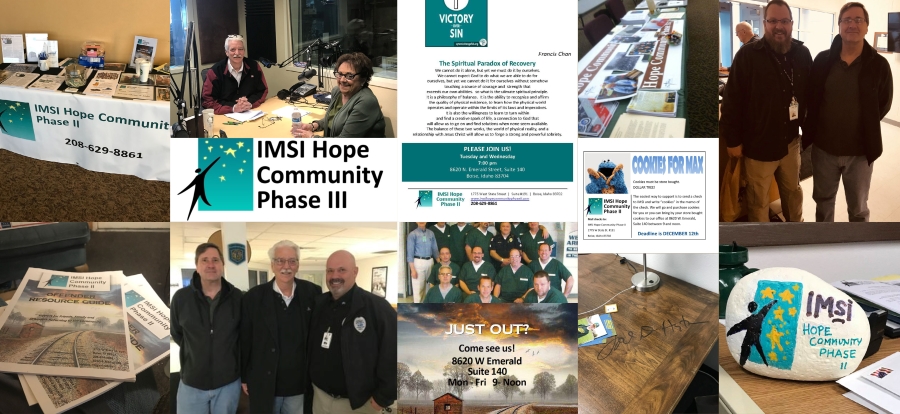 IMSI Hope Community Phase II operated under the banner of New Hope Christian Ministries (503C non-profit) for seventeen wonderful years.
We were housed in several locations (Orchard Street, Franklin. Maple Grove & Emerald) in that tenure in Boise Idaho.
Under the banner of Victory Over Sin we had Support/Addiction/Accountability Groups every Tuesday & Wednesday for almost five years.
We still have and will maintain a YouTube page for videos. Check it out for a perspective on our work. IMSI Hope Community Phase II
---
We continued a program called "COOKIES FOR MAX" which distributes cookies each Christmas to men housed at Idaho Maximum Security Institution (IMSI). It continues as "Cookies for Corrections" today and brings Christmas Cookies to 6,000 residents of institutions located in Kuna Idaho. This program too will continue into the future.
We are proud of a radio program called VICTORY OVER SIN which airs each week on KBXL 94.1 FM The Voice at 12:30pm each Saturday afternoon. You can access past shows on the radio archives page, Spotify, Buzzsprout, IHeart Radio, TuneIn, Amazon Radio, Apple Podcasts, Google Podcasts etc. This effort will also continue into the future.
There are thousands of people who have supported us financially, via prayers and participation. You have Blessed my life. I am humbly grateful.
Please contact me at the following address:
Mark Renick
1775 W State Street Suite 191
Boise, Idaho 83702
Know the work we do continues!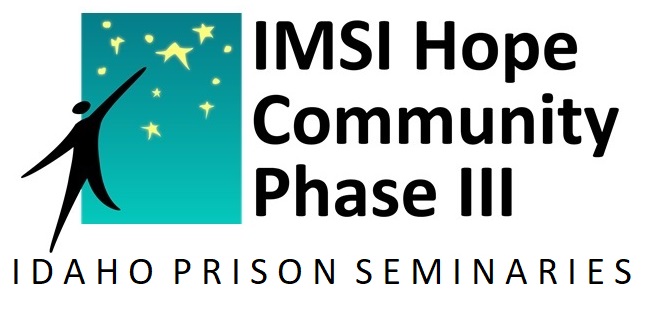 ---