By Mark Renick | February 8, 2022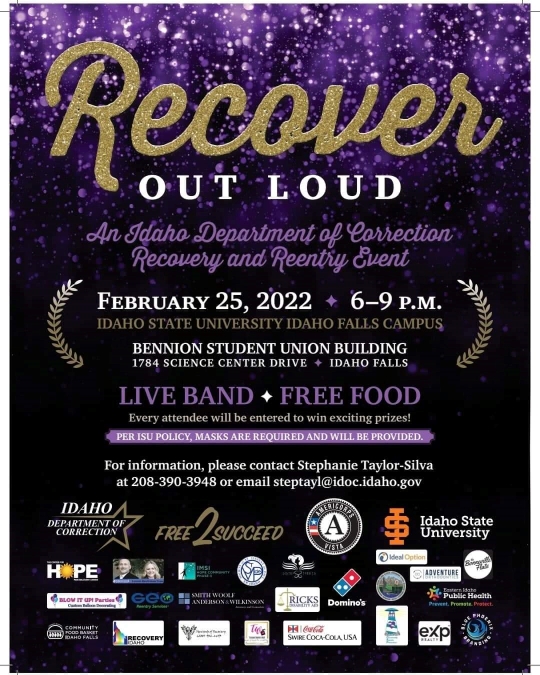 Idaho Falls
February 25, 2022
The date for this event has been changed to COVID as so many events in our world these days. It should be a must evening for those in Eastern Idaho who have been incarcerated and/or struggle with addiction.
It is a yearly event. This year it will be held at the Bennion Student Union Building on the campus of Idaho State University in Idaho Falls. It is a celebration of the process of returning to community. Live Music and Free Food with fellowship in a festive atmosphere.
This is truly a community supported event. There will be the chance to win prizes for all who attend!