By Mark Renick | August 1, 2021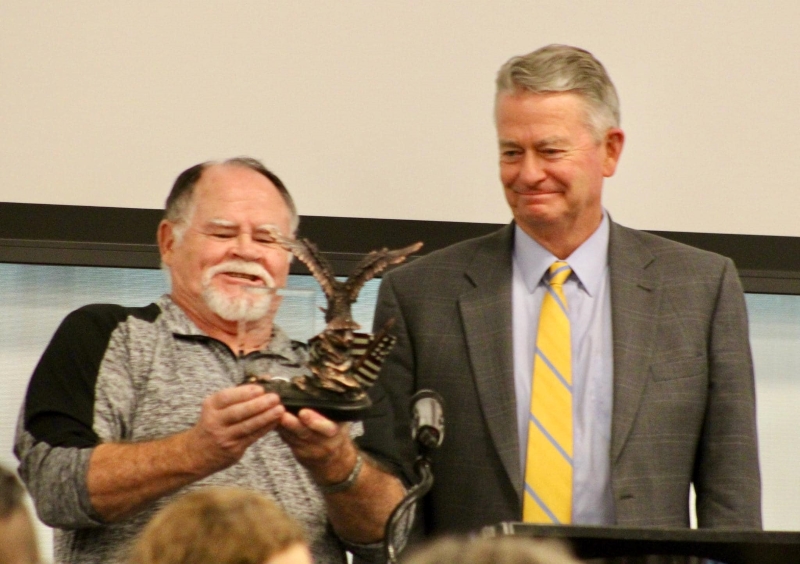 Certainly, those who know me or listen to me at meetings, in person or sometimes on the radio that one of the themes that I share is the need to build coalitions. We have been trying to do that for over six years in the Treasure Valley. I do believe we are making progress.
An event happened on July 29th that addresses the issue of importance for this effort to be statewide. The photo is of John Brannen and Governor Brad Little. The IARCC gave the Governor an award. The attendance in the group was impressive especially considering it was held in Twin Falls.
We need to keep up this effort. This is the work that make change happen for the population we serve. We are proud to be connected to several groups of note in the Treasure Valley. Recovery Idaho is one. St. Vincent de Paul Southwest Idaho is now bringing reentry services to the valley in three locations including District III of Probation and Parole in Caldwell.
Serving USA continues to support a seminary which has not been able to function via restrictions in prison visits. Just Leadership USA has spent dollars to support us from their national base in New York City.
Let's remember where we started, be supportive of each other and press on.