By Mark Renick | July 1, 2021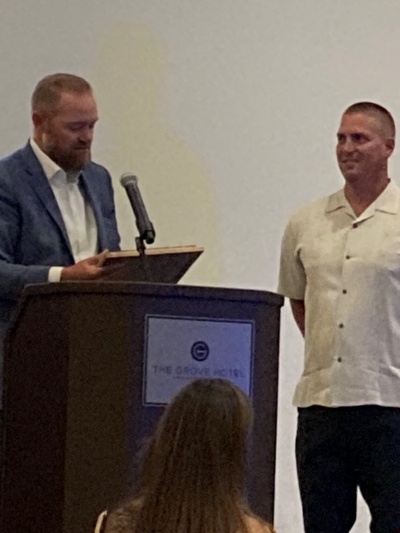 There are times when you need to check just where we are and how much things have changed especially for the better. Last Saturday was one of those times for me. The photo was a tribute to my friend Mark Person (photo with Josh Tewalt /Idaho Department of Corrections Director).
The event supported Mark for five years work in support of individuals returning to community from incarceration.
We ARE making progress in the work to mainstream issues for those who are making the effort to face their past and become solid members of the state of Idaho. One of the ways to chart this ongoing success is to view the people who took the time to attend this dinner on a very warm Saturday evening in downtown Boise. One Idaho State Senator and a surprising number of staff representing Idaho Department of Correction were in attendance.
It is clear that community (nonprofits who support those previously incarcerated) will be factored into the future efforts for those who follow us out of incarceration.
One main reason is the men in the photo.