By Mark Renick | May 3, 2021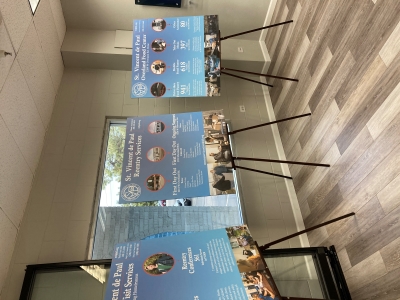 Open House This Month
I have long been an advocate for the need to work through coalitions to support returning citizens in their path to community. Early this month we had an event where it was apparent we are on the correct path. On Friday April 30th and May 3rd St. Vincent de Paul Southwest Idaho hosted an open house to let all see their new offices on Fairview.
Note that our lead agency to the public in the Treasure Valley here in Idaho has developed to be St. Vincent de Paul Southwest Idaho and the effort we call Reentry Services. At this event we began to see the impact this effort has had in the years we have been working together. Individuals, community leaders, and representatives of non-profits who serve returning citizens stopped in to visit. We were able to get vital feedback about our efforts. In addition, we listened to directions we need to address in the future.
Only through building these coalitions will we be able to address support, learn to be better advocates, and do what God has planned for us to support the returning citizens of Idaho.